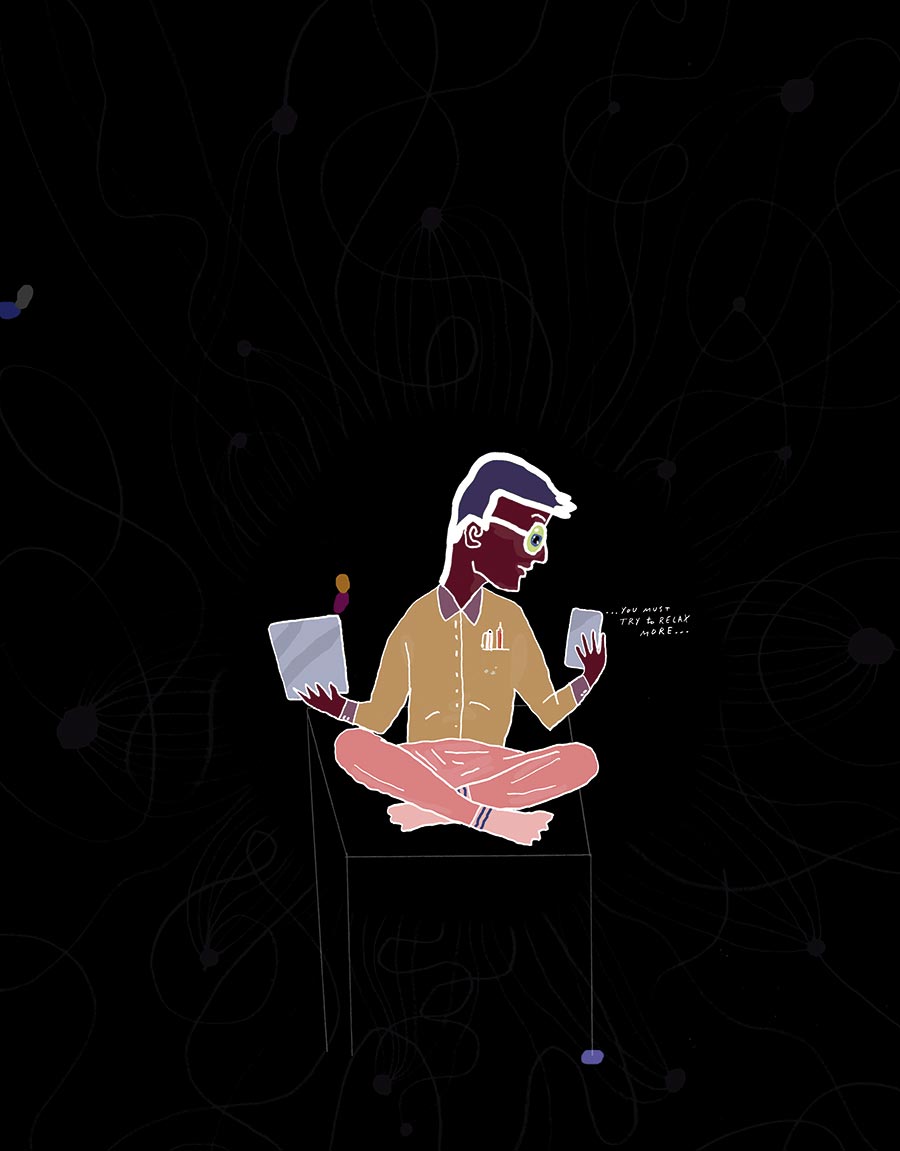 Time and Anxiety Matter
by Steve M. Cohen
Some people are actually stress seekers. I am one. If I don't have enough to do I get lethargic. Having multiple things going on in my work life actually stimulates me to do and be better. When I am faced with anxiety or worry about a particular matter, I try to figure out the worst outcome and then begin to accept that worst outcome. Of course, that process of acceptance takes time and fortitude. Once I have accepted that there is going to be a financial cost or another consequence to a decision or mistake that I have made, I begin the "journey" toward accepting that cost or consequence. Once that has been accepted, the anxiety is diminished. Leaders – employers and supervisors – can be instruments of anxiety reduction for employees. It starts with awareness that others are experiencing anxiety or stress. It's a very common condition that can be overcome through a human approach rather than looking for problem-solving resources.
[W rockies.edu]
A Waste of Time and Attention
by Scott Eblin
An ounce of prevention is worth a pound of cure. I do my best to plan ahead and say no to things that are small pebbles instead of big rocks on my list of priorities. To do that, I have to know what my big rocks really are. I get a clear idea of that through a weekly review of my calendar and to-do list and by asking, "What do I really need to get done to make this a great week?" Over the years, I've learned that the big rocks are not just work related. They also include routines around family, friends and self-care. My day begins with 30 minutes of reading and meditative breathing. That helps me stay focused throughout the work day. It ends with enough yoga to make me sweat. That helps release whatever tension has built up during the day. Anxiety is not just a negative experience, it's a waste of time and attention. In the workplace, if leaders show up anxious so will everyone else.
[W scotteblin.com]
Pressure and Challenges are Stimuli
by Emma Donaldson – Feilder
In my opinion, there are some useful ways to deal with time and feelings of stress and anxiety. I use a combination of electronic diary scheduling and a "to-do" list system to plan what I am going to do when and how long to allow for different pieces of work (and flex my plans as needed). This planning system helps me manage deadlines and be organized. To help with anxiety and the emotional aspects, I use mindfulness – I meditate daily to help develop my mindfulness skills. Having said that, pressure and challenge are stimuli and can help us perfom, feel motivated, and so on. Anxiety is an emotional response that is natural and generally manageable on a short-term basis; however, our bodies respond to anxiety by generating the physiological fight-flight response, and it is not healthy to be exposed to this on a long-term or chronic basis. Leaders need to find the best way to manage their own emotions: no one solution is going to be effective for all. In addition, leaders need to manage people in ways that prevent the pressure their team is under from becoming stress.
[W affinityhealthatwork.co.uk]
It's All a Matter of Prioritizing
by David Solly
I like to sort tasks into four "drawers" on my desk. In drawer #1, I put those tasks that it's critical are done "right now," and in drawer #2 I put those things that are important but not crucial that I complete quickly. Getting some of these tasks out of the way relatively quickly gives a sense of accomplishment, reduces the feeling of being overwhelmed and reduces stress and anxiety. I also check this "drawer" frequently during the day and try to accomplish some of the short tasks in short periods of time. In drawer #3, I put those tasks that have significance but are likely to take large blocks of time to complete. Finally, in drawer #4, I put those tasks that, while they need to be done, are not mission-critical. Self-talk often helps to reduce anxiety. Much of the pressure that we experience is self-imposed. We need to take it a little easier on ourselves. Another very effective remedy is just getting the task done rather than worrying about it or fretting over it. Anxiety is an emotion that we experience as a result of our thought processes. In reality, nothing or nobody actually makes us anxious. What we think about situations and people or people's actions and reactions is what makes us anxious. The key is to control our thoughts and thought processes.
[W laborgroup.com]
Published in the hard-copy of Work Style Magazine, Fall 2014