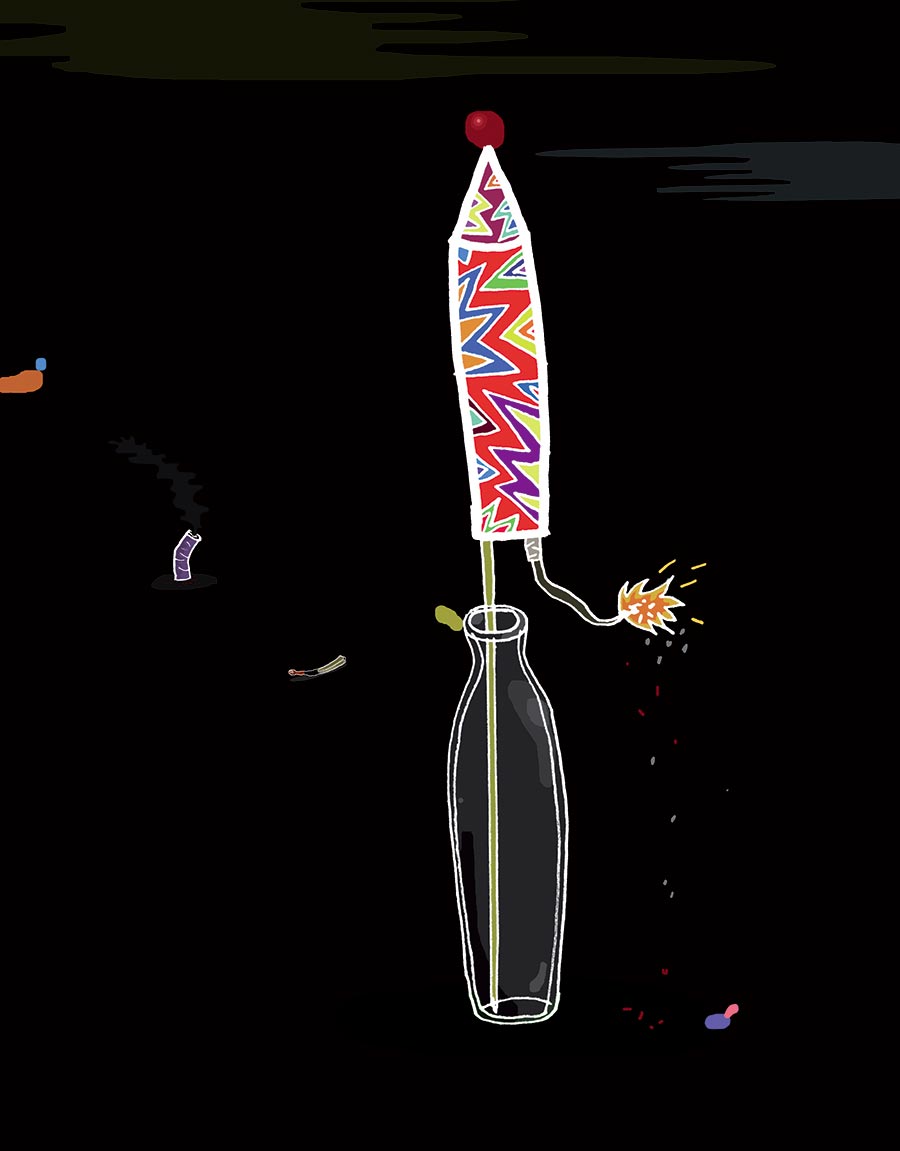 Positiveness
by Peter Olesen
My interpretation of happiness is more associated with individual feelings. In my professional experience I've seen people who enjoyed the challenge of being successful in performing as well as others who accepted the job as being necessary.An overwhelming portion of those that succeed in the workplace in terms of upward mobility were those that enjoyed the process. Those that lacked a sense of enjoyment in what they were doing then failed to gain the same rewards. To me, given a positive environment, it is still up to the individual and the old adage "is your cup half full or half empty?" reflects more on the individual's personal attitude than their work environment.For these reasons I feel that the employer can definitely create an environment where employees can experience "happiness", but it is still up to the employee to grasp the opportunity and actually enjoy the job. Attitude wins over environment.
[W fecdesigners.com]
Collaboration
by Jason Cohen
Knowing I am working on a project that will either entertain or impact someone with the final product is the full meaning of happiness for me. If my crew feels as if they are contributing to a worthy production, then I feel as though they will put more effort into it and get as much out of it as myself or the final audience. There is a sense of pride if people are able to align themselves with films that can make an impact. I encourage all crew members to contribute to the conversation and offer ideas I may have overlooked. The creative process in my mind is a collaborative effort and I believe people will work harder if they are fulfilled and feel like they are part of something bigger. I try not to take my job too seriously even when I am working on projects that are extremely heavy. I do think others thrive in an environment that can be playful at times, even in the most extreme circumstances. As a producer or director I am technically "in charge" of things on set or location, but I think it is a collaborative effort of everyone involved to set a tone and to look forward to the fruits of our labor.
Key Factor
by Howard C. Cutler
Based on the evidence, "happiness" could turn out to be the single most important factor for both personal and organizational success. In fact, we can now believe that a happy and engaged workforce offers the greatest competitive advantage in the modern economy. Higher levels of happiness precede and produce greater success and there are many ways in which happiness can contribute to success at work. The results of 20 years of experiments have shown, for example, that when people are feeling happy their thinking becomes more creative, integrative, flexible, open to information, and more likely to find new and innovative solutions to problems. The cultivation of greater happiness can no longer be considered a trivial luxury, but rather a key factor for achieving working success. The benefits of happy employees are so immense and the downside is so low that companies who choose to ignore the "happiness factor" may soon be left in the dust.
Insight
by Larry Epstein
Happiness at a job is one of the most important factors for success in the entertainment industry, as I define "success". In my opinion "success" is made up of many components such as career longevity, achievement of the things one says one will do as well as the things one is required to do, close, intuitive relationships with co-workers, superiors and subordinates, and interest in being the best one can be at one's job. I have also found one other thing vitally important to success in the entertainment industry: no matter what your functional area, always think of yourself as an entertainment industry professional. The entertainment business is a fun, exciting field and the product makes people happy! There are too many people in the entertainment industry who blame others for their own unhappiness with their jobs. You have to know what makes you happy, identify why you are unhappy, and take the initiative to implement steps to minimize the causes of your unhappiness. If you don't look out for your own happiness, it is unlikely that others will.
[W drexel.edu]
Published in the hard-copy of Work Style Magazine, Spring 2014