Some of the world's keynote speakers become so by accident. Tony Blair, the former UK prime minister, by dint of a decade in power can command over 100,000 pounds per hour. The same goes for TV celebrities and self-help gurus. But for many, learning the art of becoming a keynote speaker is just that – hard study learned in a specialist environment.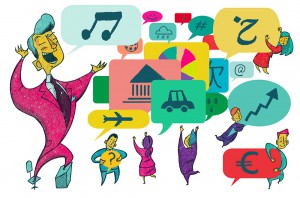 Recently, Britain's former Shadow Secretary of State for Education Stephen Twigg called for all state school pupils to be given lessons in public speaking and interview techniques, believing such skills help later in life when looking for university places or jobs. As the demand for top speakers continues to soar, where do the speakers of tomorrow go to today to learn their craft? Sometimes it is in cyberspace, sometimes at a college, sometimes within the business of present employment. All pursue the aim of a transformation rom good to stellar communicator.

AN ESSENTIAL LIFE SKILL

Eilidh Milnes is a woman on a mission. An empowerment speaker, trainer and coach, her workshops are sold out months in advance. And, at the time of writing, she is the president elect of the Professional Speaking Association. Based in London, in recent years, she has delivered keynote speeches to thousands of people across four continents with two decades of training and coaching behind her. Clients include corporates such as PWC, BAE Systems, Compass, BT, Morgan Stanley and Barclays. Speaking, she stresses, is a skill that must be worked at. She says, "Speaking is an essential life skill; and like all life skills, it is earlier to learn when started young. Do you think to master their crafts Lewis Hamilton, Jenson Button and Andy Murray started at a young age? Of course they did! Consider Barack Obama. Everything about him, from his physical appearance to his mannerisms and cadence, looks and sounds Presidential. This is not surprising. Obama is a gifted orator who has been preparing for his Presidency from very early years. And speaking successfully in public is all about preparation and planning–what I refer to as the 5 Ps–which promise a perfect performance." Training sessions usually cost around 500 to 600 pounds, but can be as much as 3,500 pounds depending on what is needed. She explained that "particularly in the world of business, keynote speaking is becoming ever more important. A guest speaker can play a big role in raising the morale of employees. There are times when providing the needed inspiration to employees is beyond the control of managers and executives of a company, as they themselves are often experiencing challenges of their own. I can help raise the morale within companies or organizations."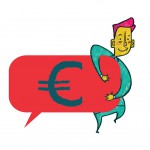 HIGH DEMAND MEANS OPPORTUNITY
Mike Leidig, 48, is the owner of the Central European News agency in Vienna, serving the whole of eastern and central Europe with a news and photo gathering operation for international media. CEN also runs courses for keynote speakers for banks, such as Raiffeisen, insurance companies, charities and assorted government agencies in Austria and beyond. Mike, originally from the UK but with Austrian roots, said keynote speaking is now in such demand that he has crafted a special 2,000 pounds, 10-hour course to turn accomplished public speakers into great ones. He says, "Obviously, keynote speakers are people who have had experience in public speaking to the extent that they want to rise to the next level. It's like taking different colored belts in karate, if you will. The objective is to rise above the free circuit and start earning handsome speaking fees to inspire and fire up audiences with your monologues." If your speech is insightful and impactful, people will pass your name along. "I would say keynote speakers would ideally be people who have at least two years experience in the field, who have given major presentations and are comfortable standing in front of a large audience. But I have trained people with as little as three months experience into keynote speakers. It is all a question of innate talent; if you have it, I can bring it out." Mike, and others like him, stress that keynote speakers should know their limits, set them, and stay within them. "There is little point in Tony Blair, for instance, going before the Women's Institute to deliver a speech about jammaking, a subject which he knows nothing about. If you are a professional keynote speaker, it is very important that you determine which market niche to target. There are thousands of speakers out there, and to get noticed you have to set yourself apart." A jack of all trades and master of none is usually not someone who will succeed. So, be it banking, media, landmine clearance, child vaccines in Africa, or the working poor in India: if you are going to speak on a subject, you must deliver with absolute authority. Anything else will fail, and the audience will see through you as a child sees through a sloppy magician at a party. Mike says,"You also must have a certain flexibility in your character, nomatter how skilled you may be in your area. Audiences are becoming more international. For instance, I trained pair of keynote financial sector workers from Germany recently, who found themselves at a conference in London where some 25 percent of the audience was from the Indian subcontinent. One look around the room told them they would have to make cultural references that sounded plausible at least!" They told me they went along to an Indian restaurant around the corner from the conference venue, where the proprietor was only too pleased to offer some cultural insights into his country, as well as a couple of jokes in Hindi that went down a storm! That is what I mean by flexibility. Keynote speakers are expected to tell their audiences to think fast and think on their feet. It is no good doing this if they are unable to practice what they preach. "The teaching plan we operate works in three ways: voice, speech, and stage mastery. The voice must be trained to project and sound confident but not arrogant. The speech must be punchy and 'sexy' without being rambling and long. And stage mastery comes from poise, the way you stand at the lectern, the way you hold yourself. It is not rocket science. No one will be overly impressed by someone in a T-shirt and beer belly, slouched over a podium reading from a script. They will be impressed by someone in a well-cut suit, able to recite key facts at a rapid fire pace without constantly referring to notes. Keynote speakers, it must be remembered, are out there to fire people up, their souls, their ambition, their emotions. They cannot do this unless they look and sound the part."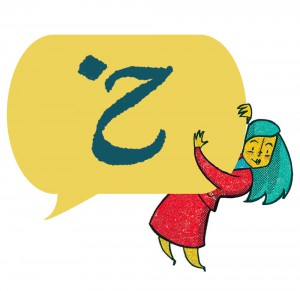 CLIMBING UP
Rob Hyde, 38, British and a formerly Germany-based PR speaker, took Mike's Keynote Speaker course two years ago and is about to depart for a yearlong lecture tour for management workers in the oilfields of Saudi Arabia. Rob, who honed his teeth speaking to focus groups, cultural exchange missions and business schools said, "Going from being a platform speaker to being a keynote speaker is like kicking up a grade and was worth every penny. Mike's course taught me that, no matter how good you are or how much you think you know, you're never so good that you can't be better.And you certainly don't know everything. I had a tendency to ramble, my speeches strayed. Mike showed me how to keep them taut, to keep them interesting, to keep the audience riveted from the first opening remark until the closing punchline. One very valuable aspect of his course was learning about cultural taboos. In the UK, for example, it is perfectly OK to make mild jokes about the royal family and the Queen. But I learned that I might find myself under arrest if I tried this in front of a Saudi audience! And in Japan, where I intend to go after my year in Saudi Arabia, one should never use self-effacing humor during a public speaking engagement. Actually, the Japanese don't like humor in seminars at all. Conversely, Australians love humor. Mike has a guidebook for pitfalls to avoid for any audience, from virtually any country on earth. This is the kind of expertise that you need along with the right coaching to better yourself. It was the best 2,000 pounds I spent." For keynote speakers to break into the world of the big time, professionals advise that patience is a necessary quality along with oratory. Planning for big events typically begins at least six months ahead of the date.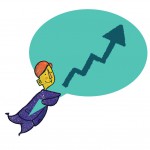 Heather Lloyd-Martin, owner of SuccessWorks Search Marketing and programme adviser for PubCon, SEMpdx, and major Direct Marketing Association conferences, explains, "There's a lot that goes on behind the scenes. When we're considering a speaker, there might be additional planning, logistics, and several layers of approval needed before we can confirm the slot.We approach A-list speakers first and then contact others whom they think might be a fit. But unknowns, take heart. If I think you will do a good job and provide a fresh voice and perspective, I will bring you on." Traci Browne, president of the tradeshow marketing firm Red Cedar Publicity and Marketing, books speakers for organizations in the US. Says Browne, "In this day and age of Flip cameras, it is almost unacceptable to not have a video sample of your presentation, or several samples. We're not looking for high production values; we just want to see if you're a good speaker or not. A video will show us how dynamic you are." Lloyd-Martin says she tries to get a sense of a person's personality and what that person will be like in front of an audience. She also emphasizes that title and position do not guarantee someone is going to be a good speaker. "We've had really high-level executives read straight from their notes, which the audience does not enjoy. They might have a fantastic message, but if people tune out, it gets lost," Lloyd-Martin says.
---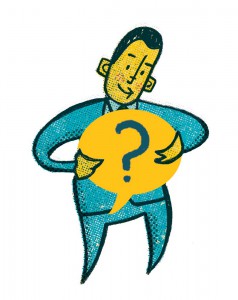 THE POINT OF THE MARKET

Bringing Home the (Big) Bacon Usually, when companies say they want a keynote speaker, what they mean is, "We need to hire someone who can talk to our audience for about forty-five minutes." And they will probably cost a lot of money. You can't tell anyone to become a speaker. They have to do something to earn it. Speeches normally last an hour, broken down into a forty-five-minute speech and a fifteen-minute Q&A, followed by a book signing or photo session. Studies show that people fear public speaking more than death, which means that public speaking is not for all. There are a number of skills and characteristics required of good communicators, as Vicki Stanford, Director of the Speakers Bureau and Publicity at Ken Blanchard says. "The best communicators are good storytellers; they are authentic and they speak from the heart. They know the demographics of their audience and match speaking style and message to that audience, conveying a stage presence that lends credibility to their message." According to James Robinson, CEO of Robinson Speakers, a good keynote speaker must possess great stage energy, be amusing, but also have a great voice, speak loudly, and "have a certain je ne sais quoi." But in terms of what the business is looking for, they have to bring entertainment and real value. "A company is not gonna hire a speaker because they're funny. They want them to explain how to increase a company's revenue stream. Consider this example. A company invites a speaker to a salesforce meeting that all reps must attend. What the organization wants is for all these employees to walk away with something of value. So if you bring in a salesforce speaker, say Richard Branson, he's gonna be amusing, but he also must give useful tips that the team can put in practice the day after." According to Tom Kenyon-Slaney, CEO of London Speakers Bureau, "Good speakers also need to be able to establish rapport quickly with the audience."

A SERIES OF CATEGORIES
Robinson says, "Speakers are differentiated, mainly by subject matter, but as for characteristics, speakers are supposed to be storytellers." They're performers. It's a real art to be a good speaker. Our best speakers include Richard Branson, Cindy Gallop, Ben Stein, Sir Ranulph Fiennes. Categories, according to Kenyon-Slaney, are generally motivation, economics, politics, management, innovation, technology, environment, education, and celebrity. According to Stanford, it seems that there are no characteristics for each category, but there are characteristics belonging to the successful communicator in general. "They must be passionate about their message and experts on the topic, as well as constantly looking for updated material to share. Repeated stories kill credibility. They need to have solid content, but ask any of them what their audience remembers and they will tell you it is the stories they share. Finally, they must know their content cold, and practice, practice, practice."
THE MONEY IS THE PERK
The money one can make is certainly the best perk. As Stanford says, "Most speakers charge between $5,000 and $10,000. But there are the business gurus, politicians, and sports figures who command as much as $250,000. That is for a speech." Robinson elaborates: "An agency is not gonna be very interested if the fee is less than $10,000, and they start to get really interested when they hit $25,000, as agencies take twenty percent. " Speakers do a maximum of three speeches a week, but that's tops. Generally they do twenty a year. "And that's a pretty good year," says Robinson. "But there are also some who do one hundred a year." These people basically live on airplanes. "Ben Stein is a real speaker. He travels with his wife. They fly all over the world, first class for two, hotels of his choice. I don't think he ever goes home, and he's making $50,000 a speech, which means about six million a year. Richard Branson is worth nearly $400,000 a speech. That's for two hours. However, Richard Branson donates it all to his charity, Virgin Unite." The $400,000 is divided: $250,000 for the speaker; the rest covers flights, hotels, and meals. Jan Jones, President of Jan Jones Speakers Bureau says that keynoters who don't have a lot of experience can earn anywhere from $1,000 to $6,000. With a little more experience, they can earn up to $10,000 for a keynote presentation. And it goes up from there. She says, "Jan Jones Worldwide Speakers Bureau does not work with speakers who are earning less than $10,000 for a keynote presentation, and this is because our international clientele wants big name speakers, who will draw audiences to their conferences." It appears that speakers earning less than $10,000 don't typically get booked for international events, because overseas audiences don't know who they are. Fees for moderate-to-well-known speakers who travel to international events earn generally upwards of $30,000, going well over $100,000 for very well-known speakers, who typically have bestselling books and are acknowledged as world leaders in their particular subjects. "But there are those who earn even more," Jones says. "Ex-politicians can earn over $250,000 and high-profile business leaders are paid more than that. Expenses are in addition to the fee." International fees are normally higher than fees in the speaker's home market, as they don't have to set aside three to four days for an event, as they do with international travel.

GETTING ON BOARD AGENCIES

Generally, speakers will be asked for a history of recent paid speaking, references, promotional video and other marketing materials. Then the agency evaluates and decides whether the speaker is right for them. Says Jones, "We get inundated with speakers who want to break into the international market, but they are not always a fit for us because we cater to a niche market of predominantly business events."
[W    cen.at    eilidhmilnes.com    janjonesworldwide.com     kenblanchard.com    londonspeakerbureau.com     professionalspeaking.biz]
Published in the hard-copy of Work Style Magazine, Fall 2013