Employees want to be proud of working for a company that respects them. This is why, in a period such as the current one, when many companies are short of money, for a short time bonuses can be replaced by an environment with excellent work, managers who listen to people, and say 'thank you' at the end of the day.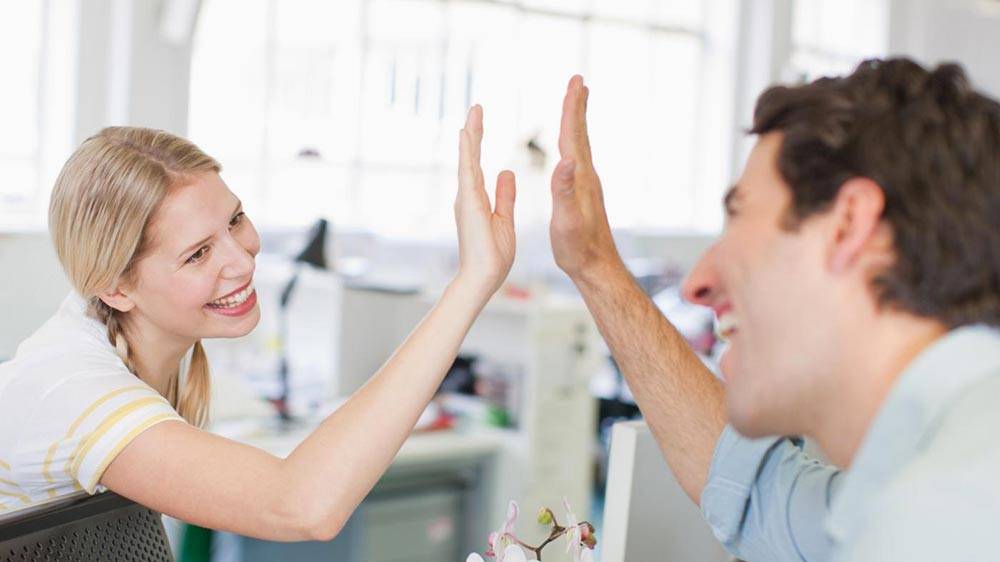 Imagine you are applying for an important job at a major company. You have been through several interviews. This is your final interview, with the Global CEO. After a one and a half hour Q&A session, talking about the world situation and market opportunities, you have one last question to answer: "Your team has attained very important results, a special achievement, and you would like to give it proper recognition. The best way to do that would be to give them a nice financial reward, right"? You answer: "Yes" and, to your great disappointment, the CEO apologizes politely and lets you know that you have not been selected.
FIRST MANAGERS' INVOLVEMENT
Every year, this company takes part in the 'Best Companies to Work For' survey. In the last three years, it has been ranked among the Best in its country. However, the company has put a lot of effort into reaching that position. Employees were constantly dissatisfied and evaluation rates would not improve, even with pay rises or better benefits. It was only when the CEO finally decided to become personally engaged in building a great place to work that he realized, after analyzing survey results, that employees were very suspicious of anything that came from top management. Even pay rises didn't seem like sincere recognition, but a way to 'buy off' employees, making them overlook objectionable everyday situations in the workplace. He, then, started to try and listen to people, to understand what those problems were. He found out that many of the employees saw their superiors as slave drivers, who treated them disrespectfully. He realized that many of them had never been trained, by the company, to fulfill their jobs. They were not genuinely interested in the people, but in whether they had carried out their tasks or not. A simple 'thank you' was unheard of, even if a team had spent all night working to finish a report requested by the Management.
SECOND COMMUNICATION AND TRAINING
Change began to be implemented throughout the company. Survey results were shared with everyone, pointing out the strong points and employees' major concerns. Result presentation and analysis meetings became extremely important, with no set time to finish. New communication channels were established between employees and the top management. Leadership in all areas, helped by the CEO himself, started devising action plans to improve the workplace. Supervisors were instructed to say "good morning" and ask about employees and their families before discussing the day's activities, with a view to being supportive to people's work and not just demanding results.
THIRD AMAZING RESULTS
The internal climate survey, on which all of these initiatives are based, went from annual to quarterly, as it has become a priority supporting pillar within the company's management model. A leadership development program has been implemented. This includes all current and future leaders. Many, but not the CEO, were surprised to see company results begin to improve significantly. Managers noticed that, since the improvements in the workplace, their employees have been giving their best. People are really working as a team or a family. Turnover has dropped considerably and people are clearly proud to work for a company that respects them, above anything else. The level of employee satisfaction has also improved remarkably. It goes without saying that productivity has increased and, as a result, so have earnings and profit. Company performance has improved as a whole, which has made it possible to improve compensation and give fantastic bonuses to everyone – not just a few top executives. Nobody is complaining, of course! So, in your next interview, make sure you say you believe in investing in people and the workplace. Do that and a better salary will come as a result. All the best!
Published in the hard-copy of Work Style Magazine, Spring 2010