Do 'progressive' Hr practices make any impact on workplace attitudes or shape actual employee behaviour within a firm? These were the questions which Gptw Italy, Kings College at the University of London, and the Luiss Business School in Rome sought to find out through extensive data modelling, which revealed some surprising results.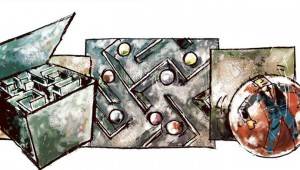 Rather than take the claims of 'progressive' Hr practitioners at face value, Ricardo Peccei*, from Kings College and Laura Innocenti**, from the Luiss Business School, wanted to more rigorously analyse the impact of these policies and practices on employee perceptions of their workplace, as well as on actual behavioural outcomes. What were these 'progressive' Hr policies and practices? To address this question, Peccei and Innocenti constructed a Hrm15 index of sample companies which took into account their: workplace introduction/socialisation; training; personal development; job posting; town hall meetings; open door policies; opinion surveys; employee suggestions; decentralised job design; teamwork training; performance appraisal; management by objectives; monetary bonuses; employee awards and recognition; and nonmonetary benefits. This Hrm15 index was developed with data obtained from the Gptw 2007 Italian Best Workplace Survey which covered over 48 companies and 9,000 employees. More specifically, Peccei and Innocenti examined the Survey's Culture Audit questionnaire, to determine employee workplace perceptions, and the Survey's Trust Index questionnaire to determine resulting behaviour and outcomes.
PROGRESSIVE HR PRACTICES AND THEIR OUTCOMES
Analysing the responses in total and across 184 occupational groups, Pecci and Innocenti found that progressive policies and practices did positively enhance the workplace with regard to employee perceptions of: management support; distributive justice; social integration as well as the quality of the overall work experience. Furthermore, they found that the more progressive these policies and practices, the resulting key employee attitudes and behaviours included: greater satisfaction satisfaction / commitment; intentions of staying on; and increased discretionary effort in the workplace. They then analysed firm's Hr policies and practices against survey respondents across the four main occupational groups defined in Italy: front-line production and service workers; clerical and administrative staff; specialist professional and technical staff; and supervisory and management staff. The surprising find from their data modelling, showed, that for managers and supervisors-as a distinct occupational group-these policies and practices had neither positive nor negative total effect on their attitudes to the workplace, nor of any behavioural outcomes. They reasoned that these findings further reinforce the importance of progressive Hr on employee perceptions, attitudes and behavioural outcomes. "Clearly, managers and supervisors set the tone, quality and outcomes of workplaces they control through the adoption of Hr policies and practices, as our data modelling affirms," says Laura Innocenti. "These policies and practices do have an impact on the rest of the organisation and its employees, regardless of what these managers themselves think, of these practices or policies," she concluded.
* Riccardo Peccei is Professor of Organisational Behaviour (OB) and Human Resource Management (Hrm) at King's College London.
** Laura Innocenti coordinates training activities in the field of Human Resources Management, organized by LUISS Business School (Rome) where she also teaches.
Published in the hard-copy of Work Style Magazine, Spring 2009