Distractions are everywhere and, of course, workplaces are no exception. But companies now have a precious ally to foster employees' engagement and emotional involvement in what they are doing thanks to the "games strategy", a key instrument in companies' hands.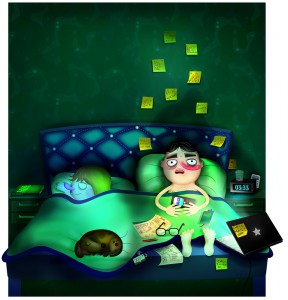 The corporate workplace can be a harsh place. Often employees only do the bare minimum to survive through the dreadful week of deliverables and reports so they can finally enjoy the weekend.
Human Resources consulting firm Towers Watson notes that 38% of 2012 Global Workforce Study participants are often bothered by excessive job pressure. Only 54% indicate the amount of work they are expected to do is reasonable. Fifth-three percent state stress levels are manageable. Managers, take note. Stress leads to burnout, disengaged staff, and negative bottom line impacts. According to the study, organizations that actively mitigate employee stress have average operating margins almost three times higher than those who do not address workplace stress.

STRESS IS IN THE AIR
What can be done to reverse a negative spiral? Know your organization. What are your employees' stressors? At Syracuse, New York's engineering firm O'Brien & Gere, stress comes from "self-inflicted pressure" regarding "quality, budgets, and timing" to "achieve client satisfaction." At a Westchester County (New York) financial services organization, "aggressive goals and having to do more with less" are stressors. GMHC, a New York City non-profit, feels stress from a "lack of funding support for our work."

NOT FOR MANAGERS ONLY

Stress is not the exclusive domain of management. As Janet Weinberg, Chief Operating Officer of GMHC explains, "Where you sit is where you stand." In finance, everyone is stressed, particularly at year end. Pete Koval, O'Brien & Gere's Principal for Corporate Human Resources (HR), finds that middle and top management have the most pressure "because they have the most responsibility for driving the business." Culture impacts how stress flows, as highlighted by our cases. Stress moves top down in financial services, and bottom up in non-profit. In engineering, stress can emanate from any level where top performers and aspiring staff reside.

PROFESSIONAL STRESS REMOVAL

Removing all stress from the workplace is highly unlikely and detrimental in the long run. Some stress is intellectually and emotionally energizing. Towers Watson's study cites a variety of stress management techniques, including ensuring a match between employees' skills and roles, developing and refreshing skills, and redeploying employees into better fitting roles. Flexibility, empowerment, wellness programs, and visible senior management support are other tools. Our case study organizations live these models. Koval notes O'Brien & Gere's "long-standing" multi-faceted wellness program. Training in job related skills and recognizing and identifying job related stress is available. Work/life balance is also key. The Westchester County financial services firm uses work/life balance, an Employee Assistance Plan (EAP), flexible work scheduling, and wellness programs to combat stress. GMHC remains true to its culture of caring and communication with monthly all-staff breakfasts to share "both good and bad" news, Weinberg explains, and to celebrate employees' life milestones. Drop-in conversations with HR and EAP services also aid GMHC's stress reduction efforts.
The pace of work is brisk for many, irrespective of size or industry. As leaders, we must be vigilant against the potential downsides of always striving higher to reach our goals. With study, planning, and a toolkit of genuinely supported work/life balance techniques, we can achieve greatness without sacrificing the team that gets us there.
[W  gmhc.org   obg.com   towerswatson.com]
Published in the hard-copy of Work Style Magazine, Fall 2013