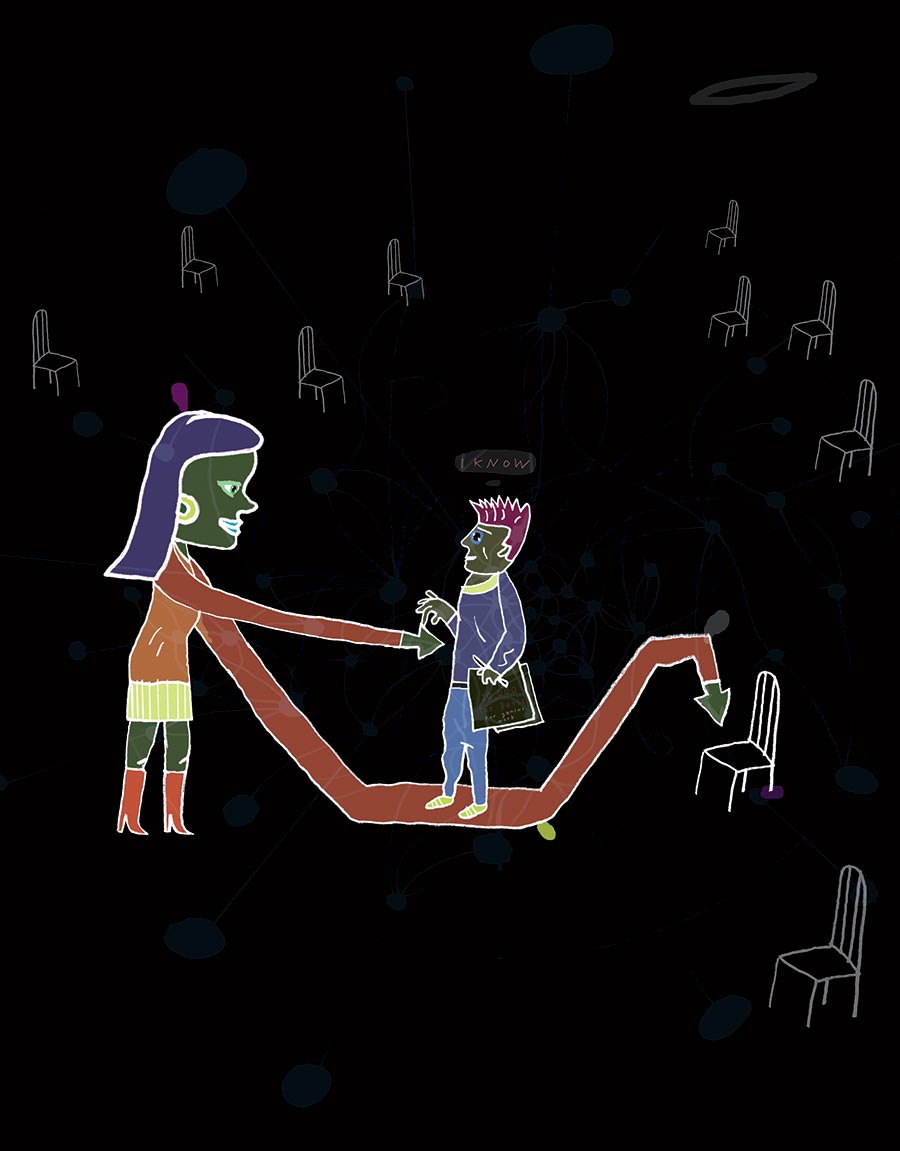 From Activity to Productivity
by John Murphy
There is so much clutter and waste in our lives that if we learn to prioritize what we really need and what is really valuable we discover we have plenty of time. I was taught at a young age that "if you want something done right you should do it yourself." This then became a paradigm in my life. Thus, it became my truth even though it is most certainly not a fact. It wasn't until I learned that I had alternatives, different beliefs that I could adopt, that I changed this. Now, by letting go of many of my tasks and responsibilities – either through elimination or delegation – I have empowered myself to take on much more important responsibilities. My work improves society. I do not separate these important responsibilities. My work is also integrated with my family, my health and well-being, and my play. Everything we do is connected to something else. By raising our own consciousness and focusing on the things that matter most in life, we are impacting the world. To me, this brings great motivation even when I may be required to perform tasks I do not really like.

[W venturemanagementconsultants.com]
"God Chronos" Can be Beaten
by Luiz Serafim
The best way of dealing with "God Chronos" is to build a high-performance team, develop a strategic vision and priorities, and delegate responsibilities. When I first started leading a team, I remember trying to take on all the challenging responsibilities on my own. That proved to be an unhealthy mistake. Things changed when priorities were set, owners were designated and allied partners from other areas were invited to help on key projects. Despite time constraints, I never understood those people who only dedicate their energy to work. As well as my demanding routine as 3M's head of marketing, I am a piano player, a teacher on MBA courses, an innovation speaker, a mentor for Endeavor entrepreneurs and a member of the board of a philanthropic hospital for child cancer. Life is not worth living if you are just playing the same keys every day without connecting to society in a broader way. But you need good sense to decide which projects are worthy of being taken on, a good family that understands at busy times, and a special company that really supports the value of work-life balance.

[W 3m.com    endeavor.org]
Delegate Tasks and Trust Staff
by Philip Nardone Jr.
As the president and founder of PAN Communications, a public relations firm that is nearing its 20th anniversary, I've seen many instances of delegation. I encourage all staff members, from VPs to junior employees just out of college, to delegate. When done well, delegation creates success for everyone involved.  In order to lead, senior team members need to delegate down and trust their staff. Doing so allows them to focus on the critical and more strategic aspects of a client program. As an adjunct professor at Syracuse University's Newhouse School of Communications, I teach my students to have a voice and manage expectations. The most important question an entry-level staffer should ask is, "When do you need it by?" If they receive a response that's unrealistic given their workload, they then have an opportunity to negotiate a new deadline, or delegate the task back up. I consistently advise my staff to practice proactive expectation setting. By organizing meetings from the onset, the team can see what is coming their way. This also provides an opportunity to delegate roles and ownership, share tools that the group can leverage for success, and set expectations, including check-in dates, milestones and progress.

[W pancommunications.com    syr.edu]
Being a Team is Better
by Wendy Capland
To me, the best way to meet daily responsibilities is to schedule everything. I mean everything, on the calendar, from morning meditation and exercise to work commitments. I give many things on my calendar more time than I think they will take so I have time to fit everything in. I may schedule a work conference call from 10 to 11am and then not schedule anything else to start until 11.30. That way, I can go over by a few minutes if I have to and I have time to do some follow-up after the conference call while it's still fresh in my mind. But sharing responsibilities could be a good solution too. There is evidence and lots of research that show that doing almost anything as part of a team gives you a better result than you could get on your own. Way better. The only downside is that it takes more time. The best way to find a trade-off for responsibilities at work is to be flexible and have an open-door policy to listen to issues and concerns. For instance, many companies now have kegerators in their kitchen for Friday afternoon relaxation and social time, along with Ping-Pong tables for in-house competition and fun.
Published in the hard-copy of Work Style Magazine, Fall 2014