An effective employee health & wellness program directly influences the tangible success of a company. This campaign is not solely taken care of by HR. Instead, it is a value which is deeply embedded in the culture of a company, managed and outwardly expressed by the everyday actions of managers and employees.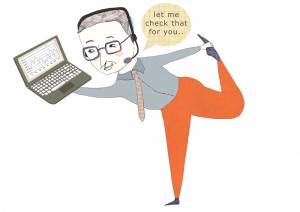 In the present economic climate, companies are trying to survive and are looking for a competitive advantage. Investing in an effective Health & Wellness program can give a company this edge.
WHY DO COMPANIES NEED HEALTH & WELLNESS PROGRAMS?
Enrico Manaresi, International PR & Media Relations Manager for Technogym, states why these programs are beneficial "Keeping the workforce in shape brings tangibile benefits for business operators, in terms of improving the quality of life and health conditions of employees. It also constitutes an important strategic objective for the firm, generating obvious performance benefits thanks to an improved working environment, increased productivity and reduced absenteeism." Right Management's recent study also found that wellness is an extremely powerful element that can play a significant role in employee engagement, organizational productivity, talent retention, and creativity and innovation. The implications for not having an effective Health & Wellness program are shown by a Boston Consulting Group study, chronic illnesses, which are becoming more prevalent in almost all workforces throughout the world, impose a heavy cost burden on companies, not to mention individuals, public budgets, and local and national economies. The UK organization C3 Collaborating For Health also warns companies about these risks and that the direct impact must be understood by employers the diseases caused by unhealthy lifestyles are responsible for significant absenteeism and reduced productivity. Finally, the Oxford Health Alliance states that companies must act now "much of this illness is premature – by tackling three risk factors  of poor diet, lack of physical activity and smoking, up to 80% of premature deaths can be prevented.
MISTAKES MADE IN THE PAST
Companies have made countless errors in the strategy and implementation of a Health & Wellness program. First and foremost, the managers of many companies do not take it seriously. As research from Boston Consulting Group explains, the absence of well-defined metrics makes it hard to calculate the ROI. Few companies have been able to measure the impact of such investments in a standardized and systematic fashion. Furthermore, BCG states that in the past, most companies do not implement the plan effectively as it is only dealt with by the human resources (HR) function and not well integrated into a firm's operations and its corporate culture. Many (plans) are the result of government directives or are copies of initiatives implemented by other organizations. Once established, they are often forgotten by senior management. The Oxford Health Alliance reveals that most companies have Health & Wellness as a voluntary program.  Thus, there is a huge lack of employee participation, causing the program to fall by the wayside.
HOW TO IMPLEMENT
Right Management offers a step-bystep guide for implementing a Health & Wellness plan:
•Senior leaders must first buy into the initiative and ensure that wellness objectives are aligned with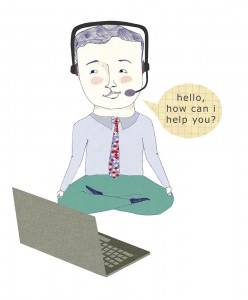 organizational strategy.
•Wellness objectives must then be communicated across the organization to engage stakeholders.
•Measurement and assessment will help determine needs, identify causal factors impacting wellness and performance and generate data for enriched decision-making.
•In accordance with strategic needs, interventions can then be designed to change individual behaviours linked to organizational performance.
•Finally, additional reviews and assessment should be conducted to determine the efficacy of the interventions, their alignment with strategy and next steps.
Technogym Success Stories
Paolo Malpeli (Ferrari): "Since there has been a company gym, it has greatly reduced the disease-related physical and mental overload of employees, who start work at around eight in the morning and stop when a car is ready, sometimes until midnight. This idea has reduced the average small physical problems like back pain or cervical pain by 70%."
Roberto Lisot (Philips): "The initiative was well received by all employees, in fact, young and old colleagues at different levels of corporate responsibility are all members. The initiative has proven most successful among the male and female population."
Tony Cooke (Adidas): "Our Wellness program is a great example of added value for our brand, our staff and our corporate culture. The program 'adfit for life' has a positive impact on employee morale and discourages the phenomenon of absenteeism."
The New Discipline of Workforce Wellness Enhancing Corporate Performance by Tackling Chronic Disease.
This study developed a simulation model to identify how individual employee behaviours contribute to chronic illness over a five-year period.
Research
• Identified the 15 most costly diseases.
• Examined Eight well-known behaviours identified as the major contributors to the most costly illnesses: smoking, physical inactivity,  poor diet, alcohol consumption levels, poor standard-of-care compliance, poor stress management, insufficient sleep and lack of health screening.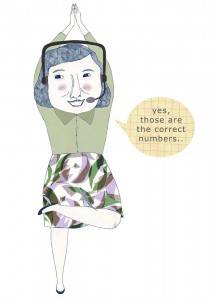 Interesting Findings
• In EU and US companies, depression ranks among the top five cost drivers, regardless of age racket
• Regardless of employee age bracket, addressing physical inactivity and poor standard-of-care compliance rank among the top three interventions.
• The single costliest condition, for all companies in all regions, is obesity.

One company approach
Samhoud actively manages the health of its employees.
Plan
• Employees draw up their own personal plan.
• They are supported by a manager or a coach.
• Healthy lunch provided by organic chef and managed by nutritional expert.
• Fully equipped wellness room at the office with a wellness specialist.
• Employees given the Allosta test, used also by top athletes.
Further Assistance
• Personal repair plan for people in 'danger zone'.
• Internal communication by newsletter, posters, intranet, etc.
• Office water massage bed – massage for half an hour.
• Office flotation tank – resting in salt water.
• Weekly office yoga lesson offered.
Towards a healthier life
The "Healthy Life" program is an investment in a companywide initiative for health and well-being. The focus is on both physical health and mental health. Steen Michael Erichsen, managing director at Nordea, states "To me, the most important capital in a company is human capital. (…) Healthy habits are a driving force for developing people. And companies miss out on a great potential by not investing in the energy of their employees".
Goal
• "Health is not about how much you weigh. It is about how you feel. The goal of healthy life is therefore not just to reduce sickness. But to a greater extent to increase energy levels and strengthen company culture".
Facts
• Nordea's culture of diversity and informality supports the program.
• Employees are allowed to shape the content.
• 20 'Health Amassadors', employees appointed as role models to share their personal experiences
• Organized events, such as 'fish day' where a fish monger explains health benefits.
• Frequent and company-wide communication.
[W     bcg.com     cocacola.com     c3health.org     ferrari.com     nordea.dk     oxha.org     philips.com     right.com     samhoud.com    technogym.com      weforum.org]
Published in the hard-copy of Work Style Magazine, Summer 2010