Environmental quality has a key role concerning workers' physical and psychological wellbeing. What does it mean for an architect to create a workplace that generates wellness?
"From corporate headquarters to university research centres, buildings should generate a sense of community by providing informal spaces for interaction and the open exchange of ideas. Through a number of projects, we have shown how the design process can question our assumptions about buildings and can reconcile needs which are often in conflict. That may mean dissolving social and physical barriers between user groups or finding ways to bring different functions together. Every project is unique and so are the needs and aspirations of each client". "Solutions often focus on increasing spatial flexibility, optimising space utilisation and improving communication and collaboration opportunities".
Nigel Dancey, Foster + Partners
"London is perceived by many to be a stressful place to work: busy trains, traffic jams, no lunch break and late evenings. Working environments are seldom places to enjoy or linger. In our office we work best when we are able to make space available for changing needs whether it is to clear a table for a model, organise drawings on a wall or sit in a circle to discuss ideas. A site specific approach has led us to design not only internal, but also external spaces that provide new opportunities which may range from a seat next to a river with shelter to a multiuse space for market traders to sell goods adjacent to business people. Indeed we see increasing need to design the public realm to accommodate working needs".
Julian Lewis, East
"The direct correlation between productivity and employees' sense of wellbeing has been recognised for a long time. Many spend more time at work than at home and the need to personalise a place of work must be considered in design. Employees should not be far from sun light and interiors should retain a relationship with the surrounding city. Too often I am bemused by the kind of general office detritus that is on display, when the designer has insisted on floor-to-ceiling glazing for reasons of architectural purity. It is invariably the interstitial, programmatically less determined spaces that prove to be the most popular among employees: the landing of a staircase, the lift, or the location of a vending machine or photocopier are usually informal meeting places. The encounters they promote do not directly increase productivity but engender a sense of community, which is beneficial to both employers and employees. The tension between function and spaces, that can come out unintentionally, should be carefully judged, for they determine a good working environment. An office should be designed with a more than tight net-to-gross ratio in mind: we should be careful of the size of the lifts or of the sequence of spaces between aisles and desks to support both flexibility and a sense of belonging".
Jonathan Sergison, Sergison Bates architects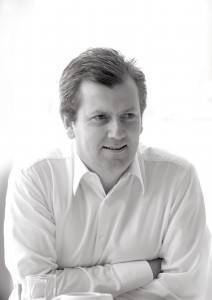 Nigel Dancey
Foster + Partners
Nigel joined Foster + Partners in 1990 and became senior partner in 2004. His experience spans a wide range of projects alla round the world – from education buildings to towers, urban masterplans to hotels, resorts and cultural buildings. He has been awarded an Honorary Senior Fellowship by the Design Futures Council and became an executive director of the practice and a member of design board in 2007.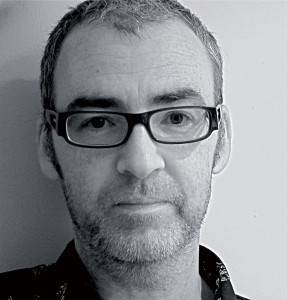 Julian Lewis
East
Julian is a director and cofounder of East, and has experience of leading on and delivering a wide range of architectural and urban projects. Julian is Urban Design Advisor to the London Development Agency, is on the LDA Architecture and Urban Design Panel, and is a member of the Newham Council Design Advisor Panel.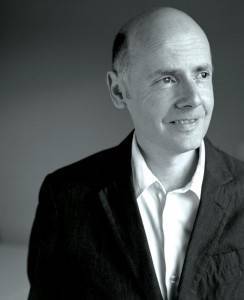 Jonathan Sergison
Sergison Bates Architects
In 1996 he established Sergison Bates Architects with Stephen Bates. They have received numerous awards, including the Heinrich Tessenow Gold Medal in Architecture and the Erich Schelling Medal for Architecture in 2006 and two RIBA Awards in 2009.
[W  east.uk.com   ey.com   sergisonbates.co.uk]
Photos. The images are courtesy of Foster + Partners.
Published in the hard-copy of Work Style Magazine, Winter 2009