Published in the hard-copy of Work Style Magazine, Fall 2014
Database marketing emerged in the 1980s as a new, improved form of direct marketing. Then, with new technologies enabling customer responses to be recorded, direct-response marketing was in the ascendancy, with the aim of opening up a two-way communication, or dialogue, with customers.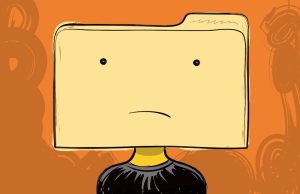 The database sector functions differently from country to country. In France, for example, the sector has three main players. Some work with generic databases, while others prefer to specialize and work with sectorial ones. In order to improve and differentiate their services, these companies need to enter into partnerships with external companies that will render their services more complete. "Companies such as Comscore, which analyzes online behavior, and Kantar Media, which provides data on investment in advertising and press releases to find out where the name of a brand or a company was used, for example, are the companies we work with," says Matthieu De Montgolfier, country manager of TBS Italy.
Italy has many generalist services that provide databases, "So we felt compelled to create the market for specialized marketing and communications databases, as it did not exist," explains De Montgolfier.
In Germany the sector is monopolized by a few huge multi-specialized providers. "These companies have established themselves in the market in the past few years and operate in a rather opaque way, especially in terms of data acquisition and updates," explains Alexandre Arslan, country manager of TBS Germany. "As for the area of operation of TBS' FCA (File of Communication Actors), in Germany we have only one competitor offering a database of contacts, companies and brands, primarily through paper directories and more recently through an online directory," concludes Arslan. As Alejandro Zbarsky, country manager of TBS Spain, admits, there is no real competition in Spain in the field of advertising. He explains, "The existing databases are general and not updated by a team of professionals, and also the databases of media outlets and agencies are rarely kept up to date."
CREATING A QUALITY DATABASE
In order for a database to be of good quality it must be as complete and up to date as possible, and this is a very difficult goal to achieve per se.
"To create a quality database we employ quality people, do a thorough daily analysis of the different sources of information, and stipulate partnerships with existing companies in the market," explains De Montgolfier. "The analysis is carried out by telephone. Companies and agencies are called to either confirm the data that's already in our possession or to update it in case something new came up," he states. Another important feature of a quality database is that it should not only include full names but also explain their work, so that in the end the communication you wish to send will sound much more appealing as it can be better customized. Zbarsky agrees as he exclaims, "The only way I know is our model: invest in a pool of qualified archivists who update the database daily."
HERE COME THE DIFFICULTIES
"A good-quality database of 5,000 companies requires a good team and many hours of work, and in Italy it can cost up to 175,000 euros per year," asserts De Montgolfier. Certainly with fast-paced lives, increased job mobility and the advent of technologies, one big problem companies in the industry have to face is that the type of information they offer is not static but dynamic – people change roles, addresses, phone numbers and companies, so the ultimate task for these companies is mainly to make sure the information is always up to date as well as continuing to find additional details to help customers in their search for information. In Germany, creating a database is very difficult as only the public data of an individual can be registered and sold. Updates can only legally be done by mail or phone by contacting the company directly. "Other solutions like e-mail or direct phone contact are not legal," explains Arslan. "A company like ours needs a team of seasoned multi-specialist filing clerks, ready to endure the high number of 'nos'," claims Arslan, adding, "In order for a contact to be recorded in a database like ours, with personal data, it is necessary that the subject has previously agreed to the storage, use, maintenance and resale of the information; this is why it is very difficult for a new database to access updated information with such legislation."
WHAT ABOUT PRIVACY?
Privacy laws are the same throughout Europe, except for France and the United Kingdom where, in business-to-business, there is no need for people to authorize the publication of their e-mail address.
De Montgolfier says, "In Italy, only around 10 percent of the people that we contact don't want to be part of our database, and in that case we tag their information with the code OPT OUT so that our clients know that the missing info is not our responsibility." In addition to the need for authorization, there is another significant detail – by law, even if a person has given consent for their e-mail address to be entered into the database, the company who bought it cannot contact them directly. "If our customer wants to start an e-mail marketing campaign they will have to do it through us." In Germany, legislation is strict and must be respected at all time, Arslan confesses. "We respect the privacy guidelines to the letter and do not record or resell data that has not been subjected to an acceptance form," and he adds, "This is why those who want to can directly register their personal data in the database."
[W  tbsgroup.it]
The Privacy Policy Framework in Europe
Word to the Expert – E-mail Marketing and Privacy. BY DIEGO FULCO
In EU countries, e-mail marketing is expected to respect the privacy restrictions established by the 2002/58/CE European directive – recipients must give their prior consent (exceptions aside) and have the opportunity to unsubscribe. The most relevant exception to the prior consent rule refers to e-mail marketing to customers, both business-to-business (B2B) and business-to-customer (B2C), in particular when it relates to products and services similar to ones already bought by that customer.
The European directive and individual European states' laws allow e-mail marketing without prior consent when messages contain information about products or services similar to those already bought by that customer. Neverthless, these messages should be introduced by a clear and complete privacy note and give the customer the opportunity to unsubscribe at any time. As for B2C e-mail marketing, European countries' laws agree in asking for prior consent. However, for B2B e-mail marketing, some countries such as Italy apply the same rules as for B2C e-mail marketing – they require prior consent even if the recipient is a company or a professional. This isn't the case in other countries, such as the UK, which permit e-mail marketing without consent if addressed to professional or corporate accounts as long as: a) the communication is pertinent to the recipient's business; b) the identity of the recipient is clear; c) the recipient is informed of the commercial purpose of the e-mail; and d) the recipient has the opportunity to unsubscribe from further messages. As for privacy policy, it is applied according to the law of the country where the company using the data is headquartered, rather than the location of the recipient. A company based in Milan that wants to use e-mail marketing must respect Italian rules even when the recipients of the e-mail marketing are citizens of other European countries. To identify who must inform and obtain consent, one should look at the buyer (that is to say, the brand with commercial aims) and not at the service (that is to say, the company supplying the marketing services). However, as many companies find it difficult to maintain their own database of names of those who have consented to receive marketing e-mails, they often outsource this to specialist companies. These companies are responsible for sending e-mails for their customers through a service communication that hosts advertising space for their customer brands.
In this way, the company that wants to use e-mail marketing doesn't buy or rent e-mail addresses from the supplier, but advertising space in the supplier's communication (newsletter or DEM ). So the company has no need of specific consent from the recipients but just needs guarantees about privacy from the supplier included in the contract. It's important to pay attention to the choice of supplier, reading their terms, conditions and guarantees carefully, as all across Europe there are high fines for spamming.