We all have different motivations for working, but essentially we all work to obtain something we need. That something impacts on our morale and motivation and quality of life. Of course it is about the money.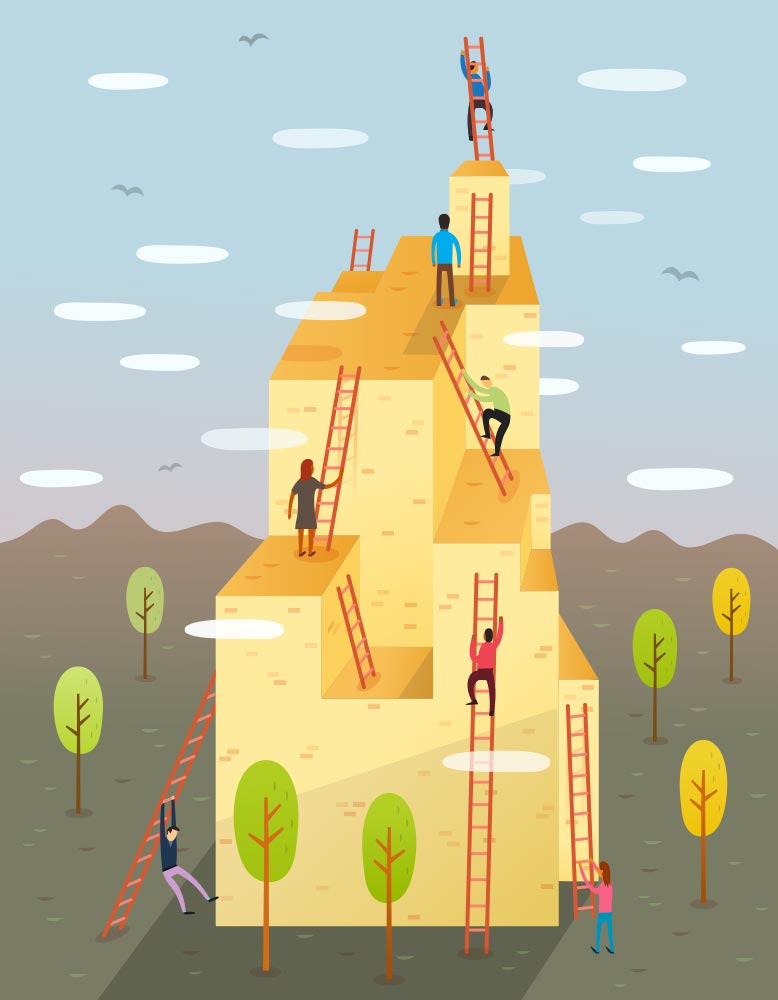 Yes, some work for the love of it, others for personal fulfillment, and some like accomplishing goals that make them feel they are contributing to something greater, something of importance, a personal mission that can be achieved through meaningful work.
REMUNERATION IS THE CORNERSTONE
What does this all mean for an employer who wants to instill a sense of pride, a strong feeling of motivation in a short period of time? Your company has a brand, a mission, and you need to instill a love of this as soon as possible. Others truly love what they do or the clients they serve. Some like the camaraderie and interaction with customers and co-workers. Other people like to fill their time with activity. Some workers like change, challenge and diverse problems to solve. Motivation is individual and diverse. Money pays the bills and so pretty much everyone works to attain it, through salary, bonuses, benefits, remuneration – whatever. It would be wrong to underplay the importance of money as motivation for people who work. So, decent remuneration must be the cornerstone of a successful company that wants to recruit and retain committed workers; companies must provide a living wage and then work on additional motivation issues.
MOTIVATION BESIDES MONEY
Studies by the American Psychological Association, dating from the 80s, show people want more from work than money. While managers predicted the most important motivational aspect of work would be money, these reports said personal time and attention from the supervisor were the most important facets. In a recent Workforce article, reward and recognition guru Bob Nelson says, "More than anything else, employees want to be valued for a job well done by those they hold in high esteem." He adds that people want to be treated as if they are adult human beings.
Basically, people want things that are quite straightforward and these include:
• Control of work: the ability to influence decisions; clear and measurable goals; clear responsibility for a complete, or at least defined, task; job enrichment; and recognition for a job well done.
• To belong to the in-crowd: this includes things such as receiving timely information and communication; understanding management's rationale for decision-making; team and meeting participation opportunities; and visual documentation and posting of work progress and achievements.
• The opportunity for growth and development: this includes education and training; career paths; team participation; succession planning; cross-training; and field trips to successful workplaces.
• Leadership: people want clear expectations that provide a picture of the outcomes desired, with goal setting and feedback and an appropriate structure or framework.
CHOP-CHOP! LET'S PROMOTE MOTIVATION
In order to promote motivation quickly and surely among new employees, it is worth looking at best practices from other cultures. I recently came across a headline that read: "In Sweden, the more people holidayed at the same time, the greater the rate at which antidepressant prescriptions decreased." Spend a day or more in a Swedish office and you'll probably experience the startling phenomenon of the "fika," the moment when everybody – senior or junior, female or male – gathers for coffee and cake. Hierarchies are set aside, and people discuss work and non-work matters alike. The ritual isn't compulsory, but it isn't exactly optional either: take your coffee break at a different time and eyebrows may be raised above designer spectacles. Not that "coffee break" is a translation most Swedes would accept: apparently, fika means much more. "The only thing a Swede likes more than having a fika," writes Stockholm-based journalist Oliver Gee, "is talking about the word fika and how you'll never find it in English."
EXTENSIONS OF FIKA
The idea of fika can be extended. A team led by Terry Hartig, a health researcher at Uppsala University, found that when Swedes take time off, antidepressant prescriptions go down. Hardly surprising… but the interesting part involved the timing of those vacations: the more people holidayed at the same time, the greater the rate at which prescriptions decreased. Synchronized time off – or what Hartig calls "collective restoration," of which the fika is a small, daily example – made the whole country happier. It even influenced retirees, despite their not having jobs. It's not hard to guess why collective restoration is so powerful: it's easier to nurture relationships with family and friends when they're on leave, too; meanwhile, if the office is deserted while you're trying to relax, you're spared anxious thoughts about tasks piling up, inboxes filling, or scheming colleagues trying to steal your job. Still, the implications of the Uppsala findings are controversial. They suggest that to maximize happiness, we need what Hartig refers to as "social regulation of time": strong traditions or laws about working hours and holidays to make it more likely we'll all do the same thing at once.
THE NEED TO GO SOCIAL
Few notions could be more antithetical to what most of us, these days, take to be the most satisfying way to work. The ideal modern job is one where you set a schedule that fits with your family life, taking holidays and certainly coffee breaks when you choose, perhaps even criss-crossing the globe with your laptop as a "location-independent professional." Any attempt to strengthen communal boundaries, like that French effort to limit out-of-hours e-mail for some workers, is derided. Yet collective restoration, like other beneficial social rituals, may require sacrificing some of that freedom. As Judith Shulevitz makes clear in her book The Sabbath World, the idea of a sabbath has persisted not just because a day off is good but because it's the same day off for everyone. Freelancers love being able to start and finish earlier, skip the rush hour, then go shopping when the supermarkets are empty. But Hartig's work is a reminder that this comes with a cost. Community depends on synchronicity. And this is why it's hard not to envy fika-goers: in surrendering total coffee-break self-determination, the Swedes have gained something much more valuable. Even if you can never quite get them to tell you, in English, what that is. Giles Ward-Best is CEO of Solar Energies UK, a Bournemouth-based company that employs 70 staff and has an annual turnover of £2 million. Ward-Best says, "There are two things that motivate people: money and kudos. People like it when their sales look good compared to others, it makes them feel important." When it comes to retaining and stimulating staff, he says he offers incentives such as a recent trip to Butlins in Minehead for an "adult-themed weekend." "We have also been go-karting and we've been on a trip in a speedboat, followed by a comedy club and a hotel; we try to do something every two months. Also I believe quite strongly that taking everyone to the pub on a Friday evening helps team-building a lot," states Giles. So there you have it then – to create affinity to your company brand, in a short period of time, take everyone down the pub.
[W    apa.org    drbobnelson.com    olivergee.net    solar-energy.co.uk    uu.se]
Published in the hard-copy of Work Style Magazine, Fall 2014