Testimonials
Ehsan Baha, PhD candidate in Industrial design, Eindhoven University of Technology
Eindhoven is a flourishing region with many initiatives for young designers and a thriving job market with several industrial companies, but also start-ups initiated by smart entrepreneurs. Eindhoven's central location is situated near countries such as Germany, Belgium, and France. Moreover, Eindhoven has excellent transportation services inclusive of on schedule bus and train systems, buses to all Europe, as well as an airport with relatively affordable foreign flights. On the other hand, the weather in Eindhoven is occasionally unpleasant with grey rainy days and limited sunshine.
Lonneke de Ruiter, communication advisor, Robuust
The good thing about Eindhoven is that it's a typical Dutch city with a lot of great international things happening such as Brainport and the High Tech Industry. It's really amazing what's being made in the city, although it is not in the Randstad (Den Haag, Utrecht, Rotterdam, Amsterdam) where, in my opinion, all the great stuff happens. Choosing to live in Eindhoven for someone working in the media and arts also means not to work for the coolest companies, websites or magazines, like CoolBlue or Viva magazine.
Hans Maréchal, architect and owner, M+R interior architecture
Eindhoven (Brainport) is seen from a world point of view as a small city with only 216.000 inhabitants, nevertheless Eindhoven has a broad range of cultural aspects, has a strong innovative business environment while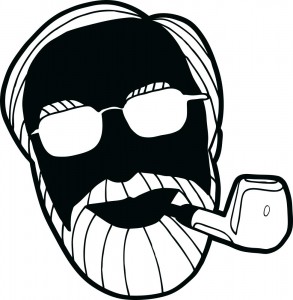 surrounded by nature. Despite the strong innovative movement of Eindhoven, many topics are underexposed by the 'agglomeration way of thinking', for example Eindhoven Airport; the international access to Eindhoven for travelers all over the World, doesn't give a glimpse of the power of innovative thinking and design qualities: the lack of an innovative vision of the future by decision makers does not contribute to the Brainport vision.
Edwin Ritmeester, director of global recruitment & talent management, Bosal International
The city has a big international community and multiculturalism and diversity are highly valued. There are plenty of museums and things to do even in the evening after work. Eindhoven has great (international) schools and universities, such as the very prestigious Design Academy and Technical University that attracts talents worldwide. The job market offers a lot of opportunities, industries focus mainly on High Tech Systems & Materials; Food & Technology; Automotive; Lifetech & Health and Design. One perk is that traffic jams are extremely rare, the government recently improved the highway system in and around Eindhoven. Public transport works well, there is no subway, but it is not really necessary as the city is not that big and not very crowded even during rush hours.
Loek Daemen, project manager Zona Ventosa , Stadvis creative concepts, TAC Eindhoven
The strength of Eindhoven lies in the combination of its small size (a small town in international standards) and the dynamics of a major city. It is an international hotspot for High Tech businesses with a wide range of cultural activities and facilities and international events like Dutch Design Week and GLOW. But at the same time it is very small which makes things very accessible. If you want to do things lines are very short and finding your way within a scene, be it business or pleasure is really easy.
Loes Veldpaus, PhD researcher, Eindhoven University of Technology
Eindhoven is a mid-sized city where you will never live far from a supermarket, and within the city you could do everything by bike if you wanted to. In addition there are car-sharing programs and public transport is quite well organized (buses). In terms of housing and living costs, Eindhoven is quite average for Dutch standards, depending on where you want to live, it can be more expensive, but if flexible it should not be too hard to find reasonable priced houses. There are many family friendly neighborhoods.