Quality of life
Public transport / International connection
Public transport: Public transport in Eindhoven is well organized. Many city and regional buses depart from the central station from early in the morning to late at night. Most bus stops have a display that shows how long it will be before the next bus arrives. Eindhoven also has another, revolutionary transport concept: the 'Phileas'. This advanced bus with its own bus lane connects Eindhoven Airport with the Central Station.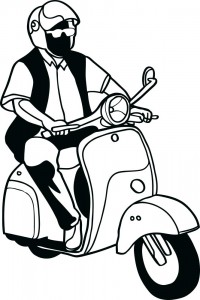 International connection:
By train:
Eindhoven Railway Station (Stationsplein 22, ns.nl) is a major interchange for fast Inter-City train services to Amsterdam (Schiphol Airport), Rotterdam and many destinations in neighboring Belgium and Germany.
By plane:
Eindhoven Welschap Airport is the second airport in the country for number of passengers. It is situated 10 km on the north-west of the city.
Luchthavenweg 25
T 0031 900 9505
eindhovenairport.com
Some approximate flight times
Rome 1h 59m
Frankfurt 50m
Istanbul 3h 10m
Tokyo 12h 10m
New York 7h 55mReaching Eindhoven Welschap Airport
The easiest way to get to and from the airport to the city center of Eindhoven is by taking bus 400 (direct) or 401 to Eindhoven Station. Tickets can be bought from the ticket machines at the bus stop or from the driver (€3.50). The bus leaves at least every 10 minutes and takes ±20 minutes.  AirExpressBus operates an express bus service from Eindhoven Airport to 's-Hertogenbosch (€10 one-way / €18 return). Buses leave 5-7 times per day from Mon-Sun
Main distances from Eindhoven 
Amsterdam
116 km
Frankfurt
343 km
Rotterdam
109 km
Brussels
132 km
By coach:
Eurolines offers international connections from Eindhoven to cities in near countries such as Frankfurt and Brussels.

Eurolines Tickets
Stationsplein 17 (in VVV kantoor)
T 0031 88 076 17 00
eurolines.nl
The bus terminal is a few meters away. Tourist Information
VVV Tourist Information Office
Stationsplein 17 (Next to the Central Station)
T 0031 40 29 79 115
E info@vvveindhoven.nl
vvveindhoven.nl
Opening hours:
Mon: 12:00 pm – 06:00 pm
Tue-Fri: 09:00 am – 06:00 pm
Sat: 10:00 am – 05:00 pm
Getting around
Parking
There are a couple of free car parking places within walking distance of the station (mostly street parking spots) but when it's busy you have to be lucky to get them. They are along the Boschdijk and the Hemelrijken. There are also places on the Fuutlaan that's not a good place place where to park an expensive car. 🙂 There will be other streets too. There are multiple pay-parking places around the station. For most you only have to pay during a part of the day.
Car Rental
There are several companies if you wish to rent a car, one of them is SIXT (central station office at Kennedyplein 400 -parking P1, sixt.com) and the other EUROPCAR (city center office at Fuutlaan 4, T 0031 40 2454955, europcar.com)
Train
Eindhoven has two railway stations. Eindhoven Central links the city with the west of the Netherlands, and you can catch intercity trains to destinations including Utrecht, Rotterdam, Amsterdam Schiphol and The Hague leave an average of two times an hour. At Eindhoven Beukenlaan you can catch stopping trains to Tilburg, 's-Hertogenbosch ('Den Bosch') and other destinations.Central Station
Stationsplein 22
Beukenlaan Station
Beukenlaan
ns.nl
Bus
You can catch both city and regional buses at the Neckerspoel bus station. The latter link Eindhoven with numerous villages and towns in the area. The Phileas also leaves from here. Hermes provides public bus transportation in the Eindhoven region and in the Arnhem-Nijmegen region. It is done on behalf of the
Eindhoven Regional Government (SRE) and the Arnhem Nijmegen (SAN)
T 0031 800 0222 277
hermes.nlMain Bus Station
Neckerspoel 1
9292.nl (travel planner)
Taxi
Taxistands can be found on both the north- and south side of the railway station. Note that taxi transport in the Netherlands is rather expensive. The legal starting rate is 7.50 EUR and will get you 2 km. After that, it's 2.20 EUR per km.PIN Taxi Eindhoven
Generalenbuurt
T 0031 6 11483828
pintaxi-eindhoven.nl
Bike
You can rent a bicycle at the train station. Biking is a nice and typical Dutch way to get around the center or explore the outskirts of town or the surrounding villages. Bicycle theft is a problem in the Eindhoven and the whole therefore be sure to have a proper lock. When going to run errands or shop in the city center you can use the free guarded bike parks under the 18 Septemberplein (entrance right on the middle of the square) or in the basement of the Heuvelgalerie (entrance on the north-west corner). These close around 8 p.m. on Monday till Thursday. There's a guarded bike park in the train station with broaded opening hours but it costs around 1.20 EUR per day.
Environment
Despite it's industrial character, Eindhoven is in fact the "greenest" of the five largest cities in the country. Eindhoven isn't just a city with high-tech activities, it also offers a varied selection of extensive public parks and gardens. You can take an enjoyable walk, visit a farm where they make cheese, and buy meat, cheese and eggs – all in the Genneper Parks. While in the Stadswandelpark you won't know which of the many sculptures to look at first. In the Heempark Frater Simon Deltour you can walk through twenty typical Brabant landscape types. Comparing apples with pears? You can do that in the Philips Fruittuin Wielewaal, where you can buy organically grown fruit all year round..
Shopping
Markets:
An open-air market is held every Saturday at Kruisstraat. At the marketplace everything is affordable and the stall owners are very friendly, whether you're interested in buying or just having a look around. Products vary from local cheeses, candles, flowers, household products, meat and fish, to clothes, jewellery and hand-crafted goods. The locals say the Kruisstraat Market is a convenient place to buy shoes, watch batteries and bicycle parts! Parking is not a problem, as there are many streets nearby to find a spot.
Shopping Streets:
'De Bergen' is a part of Eindhoven with its own charm and a historic character. A walk along the Grote Berg, the Kleine Berg and the Bergstraat will take you past cosy restaurants, lively cafés, barbers, bookshops and a jewelry craft shop. The shopping streets in the area are numerous. For instance the Kleine Berg (Small Hill), de Bergstraat (Hillstreet) and the Grote Berg (Large Hill).
Malls:
Piazza Center (info@piazzacenter.com, piazzacenter.com) is right after walking out of the Central Station, walking past de Bijenkorf. This establishment was reopened in 2005. It is a modern and stylish shopping mall divided on at least 4 levels offering a full afternoon of great shopping. Shops range from accessory shops to men´s fashion and women´s fashion to food and drinks.
WOENSXL (Winkelcentrum Woensel 1, woensxl.nl) was first opened in 1971. In 2003 an expansion and renovations started and granted this shopping mall opening in 2007. This establishment counts 180 shops and businesses, with a total area of around 40,000 square meters.
Education
Schools in the Netherlands offer high-quality education. The philosophy behind Dutch education reflects Dutch society and aims to encourage students to be open-minded and able to think and learn in a creative manner. Children must attend school from age 5 to age 16. The different levels are broken down as pre-primary education, primary and secondary school to then move onto tertiary education. Children can be enrolled at either a Dutch or international school. Many schools popular with international families do have waiting lists. International Schools are fee-paying, but are an alternative option for families with children who do not speak Dutch. In elementary and high schools, pupils are assessed annually by a team of teachers who determine whether they advanced enough to move on to the next grade. Since forcing a pupil to retake the year has a profound impact on the pupil's life in terms of social contacts and remaining in the educational system longer, this decision is not taken lightly and mechanisms are in place to avert retaking years, such as remedial teaching and other forms of guidance. In Eindhoven, ISE (International School Eindhoven), located at the Campus at Oirschotsedijk 14B, has both primary and secondary schools.(isecampus.nl) Tertiary education includes technical and vocational training as well as higher institutions, such as Summa College (summacollege.nl), University of Technology (tue.nl), Design Academy (designacademy.nl) and Fontys (fontys.edu).
Hospitals
Healthcare in the Netherlands, and therefore also in Eindhoven, is very well organized. That's why the life expectancy of the average Dutch citizen is among the highest in the world. Eindhoven has two larger hospitals with excellent facilities. The Catharina Hospital (Michelangelolaan 2, 0031 40 2399 111, catharinaziekenhuis.nl) with six hundred beds and the Máxima Medisch Centrum (Ds. Th. Fliednerstraat 1, 0031 40 8888 000, mmc.nl). The latter is named after the partner of the Dutch crown prince and has locations in both Eindhoven and Veldhoven, with a total of 865 beds.