Cost of living
Consumer goods
Prices can vary from one area to the other. Average prices for 2015.
TYPE
DESCRIPTION
QUANTITY
AVERAGE PRICE (€)
Alcohol
Domestic beer
0.5l
0.62
Wine (DOC)
75cl
4.50
Imported beer
0.33l
1.13
Food
Apples
1kg
1.87
Oranges
1kg
2.00
Lettuce
1 head
0.85
Potatoes
1kg
0.73
Tomatoes
1kg
1.71
Rice
1kg
1.88
Eggs
12
1.60
Fresh cheese
1kg
8.25
Chicken breast
(boneless/skinless)
1kg
6.67
Bread
500g
1.67
Drinks
Soft drinks
0.3l
2.42
Cappuccino
regular
2.61
Milk
1l
0.95
Water
0.5l
1.92
Personal care
Shower gel 2-in-1
400ml
3.92
Toothpaste
100ml
2.77
Deodorant
 50ml
3.88
Hairdresser
25
Sports & Leisures
Cinema
 1 seat
11.25
Theatre
 1 seat
42
Gym
 month
 19.98
Cocktail
 1
7
Utilities
Basic (Electricity, Gas, Water, Garbage) for 85m2 Apartment
month
185.00
Prepaid Mobile Local call (No discounts or plans)
1 min
0.10
Internet (6 Mbps, Flat Rate, Cable/ADSL)
month
24.36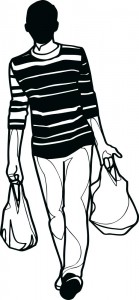 Taxes
Government expenditure is largely financed from tax revenues. Most of the proceeds from social security contributions are spent on social security and health care. The Tax Administration is responsible for tax collection and social security contributions. The Tax Administration collects through different channels. The most important one for employees is the wage withholding tax. Everyone in The Netherlands who is in paid employment is subject to wage tax. The employer that pays the wages withholds the tax and pays it to the Tax Administration. These taxes consist of one amount made up of taxes and social security contributions. Social security contributions must be paid for the old age pension (AOW), surviving relatives benefit (ANW) and exceptional medical expenses (AWBZ). People who have an income pay income tax. Individuals may receive income from different sources. Income tax takes into account the origin of the income and distinguishes three categories. These categories are known as 'boxes'. The income in each of the three boxes is taxed at a different rate. The total of the tax owed in the three boxes is the income tax payable. Furthermore there are direct taxes (corporate income tax, dividend withholding tax, inheritance tax, tax on games of chance) and indirect taxes (value added tax, excise duty, taxes on legal transactions, environmental taxes,tax on passenger cars and motorcycles, motor vehicle tax, import duties, consumption tax for non-alcoholic beverages and other products, tax on heavy goods vehicles.)

Employment law
The laws covering employment in the Netherlands are many and various. Your personal contract will determine your pay and specific conditions. Dutch legislation covers key areas such as trial periods, holidays, notice and dismissal, minimum wages, health and safety and equal treatment. The number of succeeding employment contracts for a fixed term is limited to three. The total duration of fixed term contracts is limited to three years. If the duration of the contracts or the number of fixed contracts exceed the legal limit, the employment contract will automatically become a contract for an unlimited term. The system for dismissal is particularly unusual in being so protective of the employee: in most cases the employer needs permission from the UWV WERKbedrijf or the court to fire you. The legal minimum number of holidays per year is four times the weekly working time. This means 20 holidays in the case of a fulltime employee working a five-day week. However, it is common practice in the Netherlands for a fulltime employee to be entitled to approximately 25 holiday days per year, in addition to Dutch public holidays. A new law on holidays recently introduced an expiration date of six months for the legal minimum number of holidays. Employees should therefore take all their holidays within six months after the year the holidays were accrued. Should the employee not take the holidays on time, the holidays will lapse without any compensation or payment.